Standings
The current point race standings.

Race day features competitive heat races and concludes with the main event trophy race where points are awarded to the top finishers.

2022 Senior Kart Champion: Chase Ballenger and 2022 Junior Kart Champion: Chase Ballenger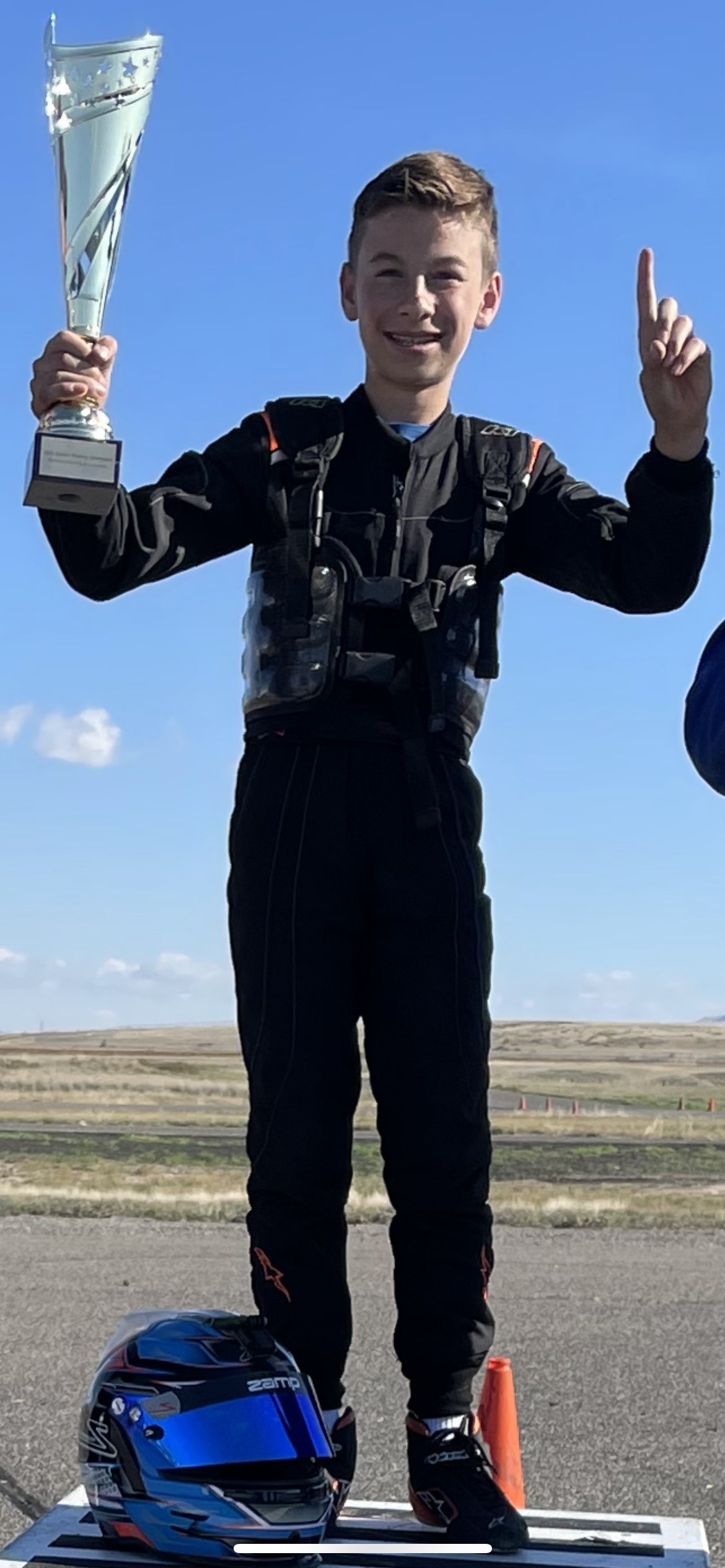 Point Structure: To get points in the main event on race day you must at least start the race and then you get points based upon where you finish. Also, we will drop each drivers 2 lowest scores out of the 11 race season to determine the Montana Karting season champion. Below are the points awarded for each position. In the event of a tie for a position the winner of that position will be determined by the highest number of wins between the two drivers for the position in the main event races. If no wins or it is a tie again for the number of wins then the driver that had more finishes above the other driver in the main event races will be determined the winner of that position.
The starting grid for the main event race is based on the fastest lap times in any of the previous 4 heat races leading up to the main event race. The lap times are recorded from your AIM MyChron. If there is a tie for the fastest lap between drivers then whoever has the highest average finishes in all of the heat races will break the tie between the drivers. If you do not have an AIM MyChron you will start in the back or you can ask officials to place you by your average finish from all 4 of the heat races and they will make that decision.
WANT TO GO RACING WITH US IN HELENA, MT?
CONTACT US TO DISCUSS WHAT KART YOU WILL NEED TO BUY.